Greetings, and welcome to my page on Britain. For many a year now, more years than I can remember, I have been interested in architecture. Or should I say, I have had a liking, or a disliking, for buildings. Most of us do. And so it was with this information that I struck out, with my camera, so point it at buildings everywhere. It happened, you know...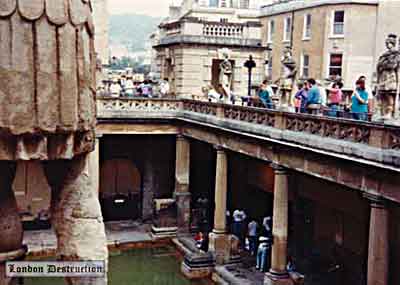 Bath 1992: Oh how nice that visit to bath was, and what a great town it is, full of wonderful buildings everywhere. And in the heat of the summer, it was irresistable to want to dip your toes in the bath spa. But I did resist.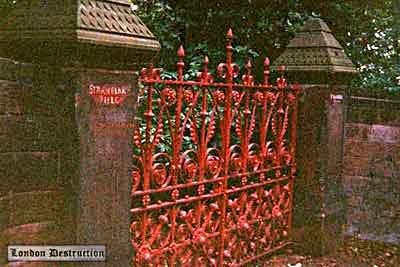 Strawberry Fields, Liverpool 1990: It's a must to do the Beatles tour; A coach load of Japanese tourists, and me. Loads of old Liverpool was untouched, as was the Strawberry gates, cleaned this week of graffiti. I took the ferry cross the Mersey, and walked down Penny Lane to the bus shelter on the roundabout.