2006 The Intrepid Fox, or 'The Fox' as I have known it for my 20 years of going there, is a punk gothic alternative pub right in the middle of London's soho. Loud rock music blasts from it's door. Inside, it is black and gloomy, with rock music posters, and horror accessories. In some way this is London's CBGB's, personalized and modified to fit the rock scene. Alternative bar staff take orders over the loudness, and it looks like a display at the London Dungeons in there. People stare at each others clothes and styles, and drink a lot. It's a hilarious display of zombification, populated by the walking dead.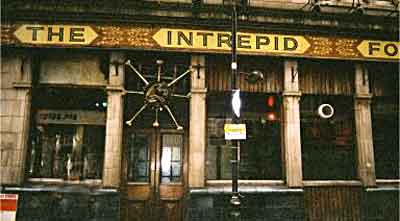 Bordering on Soho's sex, gay, and media boundaries, it was the last bastion of what was once a great music domain, which once named the Marquee Club amongst it's many haunts. At times, only weird looking people, like myself, were allowed in, and the atmosphere was a den of rock and roll madness. Actually, I must admit to not being allowed in sometimes, as I dont look weird enough, and I've been told off on occassion, for not drinking and swearing enough. But, armed with a nice set of earplugs, I venture forth into the noise, scream for my fizzy beer, and observe thus.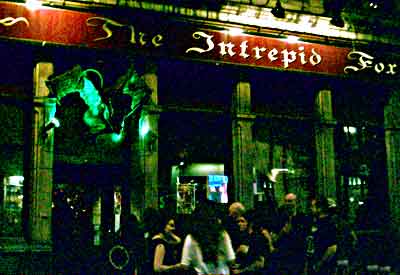 Being a pub on that corner since 1784, the Fox has been through many guises, and on my first visit in 1986, it was a homely looking joint, with a cosy fireplace, nice lighting, and soft seats. Rock music played quietly in the background, and it was a very subdued affair. Various rock alumni and journos sat around talking in whispers, but this place was quite often empty, and unknown, just a pre-club meeting place. It was a nice old world pub, which made a change from the nearby Ship, because here you could share a quiet beer in front of a roaring fire, and drink in memory of Charles James Fox, the pub's founder, and alternative politician of olde, and champion of the people, who once proclaimed to londoners: "A free beer to anyone who votes for me!" Are you learning, Red Ken?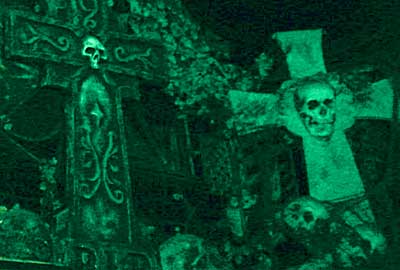 It was around 1990 I think, that the Fox had it's major refurb. And where it opened, the old victoriana was gone, the fireplace was ripped out and thrown on top of the fire exit booth. All was black, but dressed with posters and horror and gothique. No soft seats... but louder than loud music. And so it took on the shape of the West End's major punk and alternative haunt. The refuge of the beautiful people, the outpost of expression and the outcast. And so it has been for 16 years, until now, where an absolute death is scheduled to take place, tearing our Fox down brick by brick, until it is no more.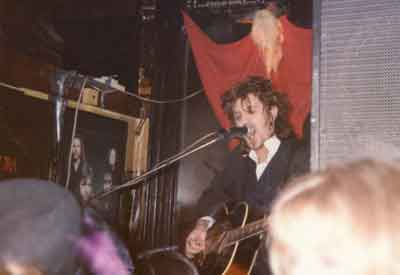 Tyla (Dogs D'Amour) gig 1997


I enjoyed many many nights at the Intrepid Fox, a few gigs, a few mini club nights. The Fox remained open during the soho bomb blast in 1999, as we watched the deluge outside, and stood fast against terror. Something about that place always ensured that there was a good connection between the punters and staff. All thanks go to the landlord, Pat, for building up an atmosphere that works. Known the world over, and visited by many, the Fox was on everybodies list for a must-see, and was a major attraction. I met people from every country there, who saw the Intrepid Fox as world famous, and for the world's alternative crowd it was the mecca for art, fashion, and music.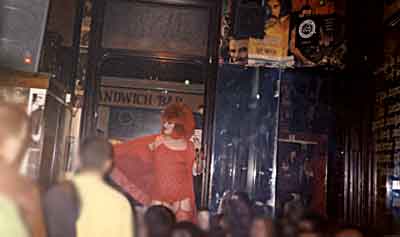 Jayne County gig 1993


Actually, the vibe did come and go at the Fox, and on occassion, one would feel like one was in a zoo, where passers by would look through at the freaks of the world, and we would look out at the tourists, miserable but defiant. But it remained an important place to enjoy London and take in the latest and oldest trends, and check the alternate fashions. But then... 2006 saw a sudden decision to evict the pub within 3 weeks. It's those mighty developers again, and their greed over substance. Seems like the mighty Fox will bite the dust. Ashes to ashes.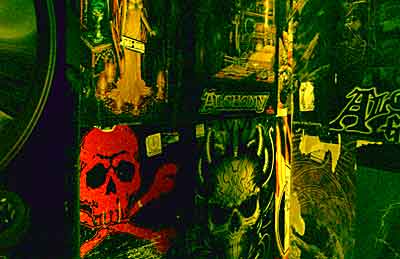 And so it came to pass that I took my final beer at the Fox on the 5 Sept 2006 . What a shame when a familiar landmark goes. All those memories and all those happenings. Goodbye, old friend.



Charles (of London Town)

The London Destruction Website.
HOME