2001 Let me take you back to ancient times, when Londons victorian masters were to benefit the common man with a great new free public library in every sector, all part of an education of the masses. And what splendour these establishments were too, done up in the height of dickensian decoration. But all to often these years, we hear about fights to keep ones local library open, or at least a battle to keep library budgets high, rather than waste resources instead on more politically obscure ventures.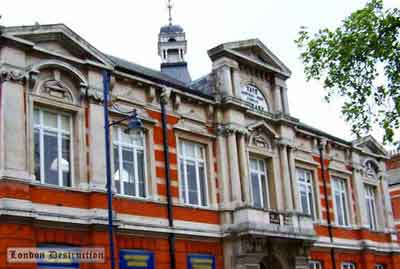 Brixton



It's an even sadder event when we see a great old library building targeted by the even sadder speculator. These hallowed halls of learning were meant to stay in public hands, and were designated reading arenas. It's no good some greedy politico swearing that the concept is outdated, because it's quite clearly not. So the internet an CD Rom has moved into our libraries, and is free to all. Where the council had purposely run down the resources, and then declared the library 'unused', a war should ensure that that library is fully functional and high tech, and free to the people. And those grand Tate buildings should be given the highest awards of protection. The councillors and speculators? Banish them from this kingdom forever.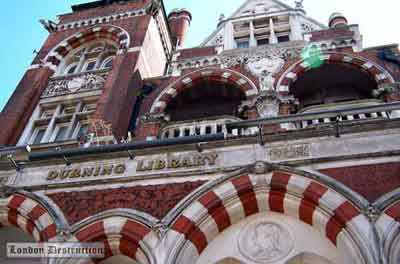 Durning Library in Kennington




Shamefully, these cute classic cornerstones of society are suffering neglect, downgrading, and demolition, as a new wave of thinking has polluted governments into selecting other more fanciful, trendy projects for infinite funding, whilst turning its back on the local library phenomenon.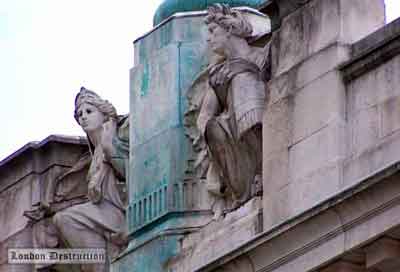 Paddington




A proud feature in every London borough. Certainly in South London, where everyones favourite philanthropist and sugar sweet entrepreneur, Henry Tate, used his gargantuan earnings to construct and fit out some marvellous little seats of learning, so that future peasants would seek shelter amongst the withering hardbacks.

Meanwhile, in neighbouring Westminster, a similar plot was underway to furnish the residents with a few borrowable collections of their own. And so on and so forth, until London Town was outfitted with this ultimate mind-blowing accessory.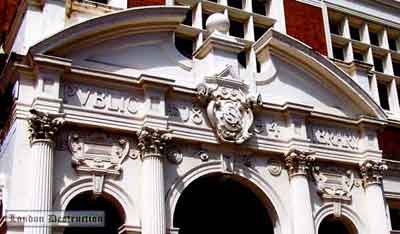 Mayfair



Many lovely palaces carved thoughtfully inside and out, a pleasant addition to any landscape. The program was maintained through most of the 20th century, where the designs of yore gave way to contemporary crassness. The scriptured stock, however, was never diluted by its surroundings, and public libraries flourished and fed the nation.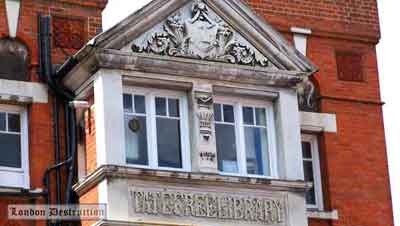 South Lambeth library near Vauxhall




Its another disaster story in London's destruction where more pillars of stone are reduced to burning piles of rubble, and even though many communities are outraged, its mostly an unhappy outlook for the studious laid back librarian. Quiet please...


Charles (of London Town)

The London Destruction Website.
HOME