Even more photographs that I have attempted to take, what with me with unsteady hand, and glasses thicker than yer average telescope. But nevertheless, I managed to click the shutter before I dropped the camera into another puddle.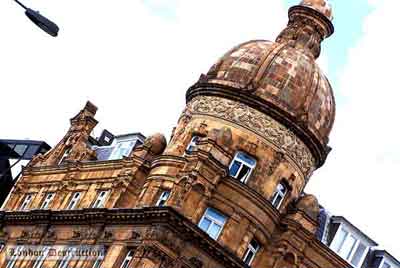 Lyons Corner House, Angel Islington, 2006: This amazing structure has a hotly disputed history, some saying it opened as a hotel in 1900, and then reopening under Lyons in 1920. And was it a Corner House or Tea Room? Maybe an ancient Nippy could help us solve this one. But there's no disputing the fact that it's the landmark of the Angel area. Now posing as a (un)Cooperative bank, it's the celebrated character of the skyline, and dominates the view as you approach the hill. Sadly, the new station building opposite, whilst it attempts to mimic the basic shape of the Corner House, is diabolical in design. It's a case of good and bad bookends in my view.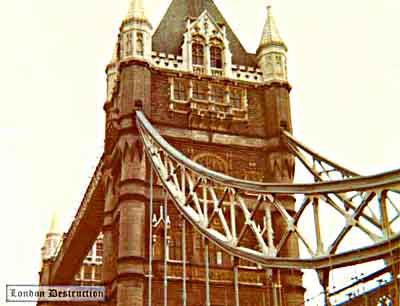 Tower Bridge 1976: Took this little photo back in 1976, little did I know that it would later be broadcast to the world thirty years later upon the good old, er, internet I think it's called. Tower Bridge always makes a good shot, and of course is such a major part of London. I just cant imagine life without it. Luckily they didnt successfully sell it to Arizona. An easy mistake to make.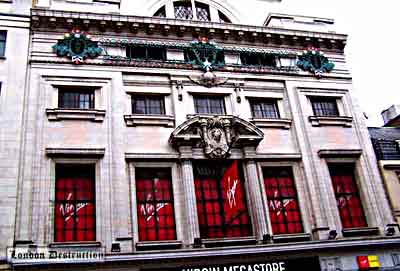 Lyons Corner House, Oxford Street, 2006: Nowadays, this building is Primarks, and was for some time the Virgin Megastore. All in the shadow of Centre Point. But way back when, it was a massive Lyons Tea Rooms, with creative exterior work on the front face. The decoration continues on the side entrance, which is opposite the Dominion Theatre. Sadly, the interior had been well and truly gutted several times over, finally ending up as the cut price outlet of today, but I would love to see it as it was when Lyons had it.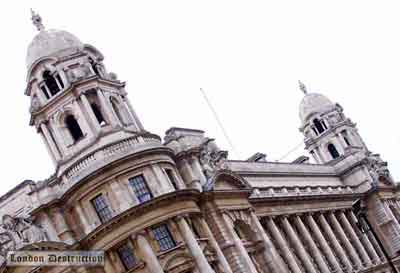 Old War Office, Whitehall - 2006: I've liked this building for years, all highly designed with plenty of towers and columns, and now overlooked in favour of other tourist traps in the area. Worth doing a few orbits of this one, before walking over the road to feed carrots to the horses.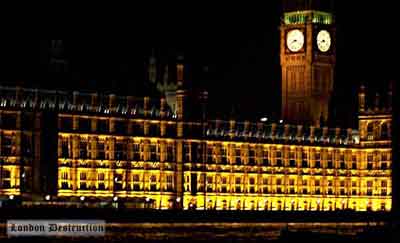 Palace of Westminster - 2005: Another freezing cold night with me and my camera. I'm surprised that either I or the camera was still working at this unearthly temprature, and the shutter went grrrrrchhhtttt. The good ole gothic palace succeeded yet again in presenting itself in a good light, so I ran for a steaming hot bag of chips.