Thank you tremendously for clicking onto this page. It shows a slightly interesting selection of photographs that I have taken. Rather like the last page, it's a piece of architecture somewhere in London. Fortunately this fits in with the theme of the website.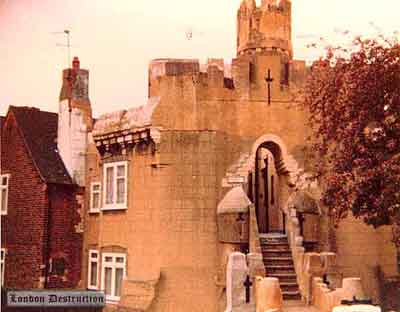 Wakemans Hill Avenue 1984: Somewhere up on the Edgware Road I chanced upon these houses around 1984, and so it was out with the camera, without hesitation. Three of the houses on this crossroads are done out as medieval style folly, and there was a story to it, according to the neighbours, but I've misplaced the details. I think some builder got taken away by the idea of creating englishman's castle type homes. Amazing sight.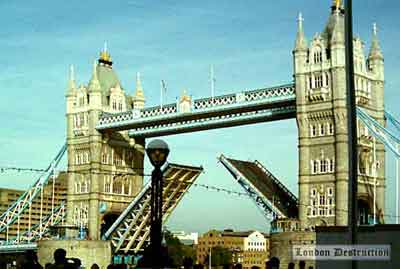 Tower Bridge 2006: At long last, after many many years of being a londoner, I finally find myself at a raised Tower Bridge, whilst holding a working, loaded camera. So it took me a lifetime to get this snap, and I share it with you forthwith. This is London at it's greatest, and everywhere around the bridge, people just stopped and stared, and stuck their cameras out towards the bridge. There must have been hundreds of photos taken at the same moment of this most celebrated of tourism visuals.